Meet Our Team
We are very proud of the team at Acorn Dental. We are all here to help our patients grow great smiles. Your comfort and trust in our abilities and expertise are our primary concern. Choose a link below to learn more about each of us!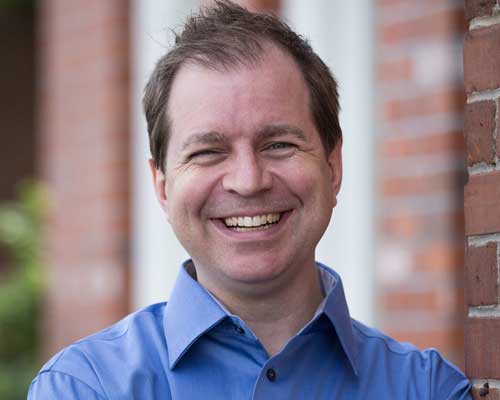 Read Full Bio
Dr. Ryan Bigelow is a Canadian graduate of the University of Sydney, Australia. He brings to Acorn dental a passion for dentistry and restorative work. His previous career as a teacher makes him the ideal dentist for your kids.
Read Full Bio
Dr. Chad Peterson received his undergraduate Degree in Biology followed by his Doctorate in Dentistry at the University of Saskatchewan. During his eight years of post-secondary education he filled his summers with trips to the Arctic where he pursued his love for conservation biology.
Read Full Bio
Dr. Crocker attended Dalhousie University, graduating in 2005 with a Doctor of Dental Surgery. He has completed two, three month internships at VGH hospital in Oral Maxillofacial surgery. He also completed a one year hospital based residency program at the University of Western Ontario, focusing on sedation, surgery, pediatrics, and medically compromised patients.
Read Full Bio
Bev has worked alongside Dan in an administrative capacity since 2002. Her trademark friendly nature and warm smile set the stage for positive patient experiences at Acorn Dental.
Barb's customer service and administrative experience stems from many years as an adventure guide and small business entrepreneur. She has a keen interest in the medical field, and has also worked as an animal health technician. Barb thoroughly delights in helping people and being a part of the skilled and friendly team at Acorn Dental.
Jena moved from Vancouver Island to Salmon Arm with her family in 2018. She completed her Dental Receptionist course in 2005, but worked at a long-term care facility in Victoria for 10 years. She has experience in both the medical and dental fields and appreciates the opportunity to meet people in our community every day. Jena loves her job at Acorn Dental and is an integral part of our diverse and fun-loving team.
After spending nearly a decade in the financial industry and moving all around BC, Mandy has come back to her home to set down roots and make a professional change. Mandy takes pride in her ability to provide friendly, efficient service to all our clients. During her time away from the office, Mandy enjoys reading, writing, playing video games and traveling the globe with her husband.
Read Full Bio
Jennica's enthusiasm for dental health saw her return to school after five years spent working as a Certified Dental Assistant to further her education, graduating as a Registered Dental Hygienist in 2011. Jennica's broad experience and education make her a very knowledgeable and valuable addition to the Acorn Dental team.
Read Full Bio
Miranda grew up in the Grindrod area, and graduated from Prince George's Dental Hygiene program in 2005. After having moved back to the Shuswap region in 2005, Miranda gained considerable experience working in dental practices in Salmon Arm and Chase, prior to joining the Acorn Dental team in 2010.
Read Full Bio
Andrea grew up in Calgary, but spent all of her summers on Mara Lake in Sicamous. After five years spent in Smithers, BC, Andrea is pleased to call Salmon Arm home. She joins the Acorn Dental team with considerable experience, having started her career as a CDA prior to furthering her education to become a Dental Hygienist.
Read Full Bio
Joanna Pepin, born and raised in Salmon Arm, and completed her Certified Dental Assisting accreditation in Kelowna, BC in 2014. Joanna's enthusiastic personality and warm manner is a welcome addition to our clinical team. She is Dr. Bigelows main chair-side assistant.
Alysa first joined our team in 2017 as a sterilization and chair-side assistant. She then furthered her education and completed the Certified Dental Assistant Certificate at Okanagan College in 2019. She plans to go back to school to become a hygienist sometime in the future! Alysa is very passionate about the dental profession and has a special way of making each patient feel comfortable during their time at Acorn Dental. She is born and raised in the beautiful Okanagan, currently residing in Grindrod. In her spare time she enjoys all seasons of the outdoors with her friends and family! Her interests include kayaking, biking, camping, snowboarding, and many sports.